Soap & Aroma Spa Products Workshop pimple saudagar
SOAP MAKING AND AROMA SPA WORKSHOP  = on 27th Dec !!
Learn to make soaps and Spa products at home. Usage of organic herbs and colours…. Take home with you Soap, Exfoliating Sugar Scrub, Aroma Bath Oil, Bath Salt. * Printed notes and recipes will be provided.
Date: 27-Jan- 2018 Time : 3.00pm-6.00pm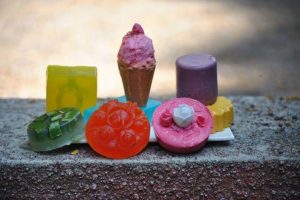 Venue: Pimple Saudagar, CupidCraft Pune
WhatsApp: 9935031951