Is it time to change your car insurance company?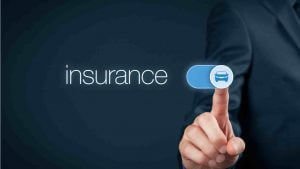 Car insurance policies are mandatory as per the rules laid down in the Motor Vehicles Act, 1988. Every car is supposed to carry a valid insurance cover on it to run on Indian roads. The policies come for a specified tenure. Once the tenure is over, the policy should be renewed for continuous coverage. At the time of renewal you have the option of continuing the same policy or switching car insurance to another insurer. You can switch your insurer and still continue to retain the accumulated no claim bonus of the earlier policy. Though switching car insurance is allowed, is it a wise move?
Changing car insurance companies should be done with careful consideration. You should change companies when you find better alternatives elsewhere. When you are careful in choosing another company, you can get better benefits in another policy than those promised by your existing one. So, it is time to change your car insurance company if another company is offering you the following:-
IDV is the Insured Declared Value of your car insurance plan. It represents the market value of your car after deducting depreciation based on the car's age. The IDV should be proportionate to the value and age of your car. A high IDV is advisable because it ensures a higher claim payment in case of total loss or theft of the car. At the time of renewal, if you are getting a higher IDV in another policy, switching car insurance would be a good move as you would be able to increase the coverage level and, consequently, the claim pay-out.
Read more about
One of the main benefits of switching is that you can get lower premiums on another policy. Different insurance companies price their car insurance policies differently. When you compare, you might get a policy with a lower premium than your existing plan. In this case, changing car insurance company would result in the reduction of your premium outgo and it would be a good move. However, when opting for lower premiums, make sure not to compromise on the IDV and the coverage features. Switch only when you get a low premium along with better IDV and comprehensive coverage features in another policy.
Car insurance policies give attractive discounts which lower the premium payable. When renewing the plan, you should hunt for the maximum possible discount offered by insurance companies. If another company is offering a higher rate of discount on its car insurance policy, switching to the company would be a prudent as your premium costs would reduce and you would be able to save money.
Better claim settlement ratio
Claim settlement is of utmost importance as your car insurance policy proves its worth when your claims are settled quickly and easily. Insurance companies have come up with different innovations in the field of claim settlement. They are promising to expedite their claim settlement process with better tools and applications. If another insurance company is offering you an edge over your current company's claim settlement process, you should switch your plan. You should also look for the claim settlement ratio of different insurers and choose a company which has a higher ratio than your current one.
Better post-sales service
If you switch to an insurance company which has good post-sales services, your car insurance experience would improve. A different insurer might give you regular updates about your policy, information on maintaining your car, notifications of latest developments in the car insurance segment, etc. If you want to enjoy these innovative and enhanced post-sales services offered by another car insurance company, you should change your insurer.
Read more about Complete guide to switching car insurance
So, when thinking about switching car insurance companies, look for these points. If you find a policy which is better on all or maximum of these parameters, switching would be a wise choice. To switch, compare car insurance policies. Unless you can compare your existing plan with other available plans, you wouldn't be able to find a plan better than your current policy. So, when renewing car insurance, go online, compare and then switch your car insurer.
MUST INSURANCE, Pimple Saudagar is a client focused insurance agency which does Insurance Counselling / Advisory / Consultation to clients to first carry clients NEED ANALYSIS. Only post this stage, we recommend you a right insurance solution which we think is a MUST for your INSURANCE need.
MUST INSURANCE Pimple Saudagar, Pune, provides you insurance covering the following types: auto insurance companies, switch car insurance companies, change insurance companies in Pimple Saudagar, auto insurance company, change car insurance companies in Pimple Saudagar, shopping for car insurance, switching your car insurance, car insurance companies at any time, insurance regulatory and development, insurance regulatory and development authority, switch auto insurance companies, change your insurance company, vehicle insurance company in Pimple Saudagar, register your vehicle
Contact us at: 8080496661
Facebook Page: https://www.facebook.com/HealthLifeVehicleGeneraralInsuranceLoansPunePCMC/?view_public_for=109514340630802
Courtesy Article: Ankita Sejpal / May 17, 2019 mintpro.in